FRESH IDEA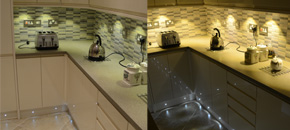 LED Home and Kitchen Lighting
LED kitchen lights offer superior task lighting because the brilliance they provide is unsurpassed. As tiny individual bulbs they can be put together in a strip that might be used to accentuate displays behind glass doors or to highlight cornicing or skirting or to provide downlighting on shelves.
LEDs (or light-emitting diodes) offer brilliant value in the long term (lower power consumption).
See LED lighting in one of our latest work.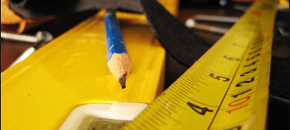 Installing new interior doors
Replacing bathtubs with shower pans
Molding work
Tile work
Utility room remodeling
Mounting plasma / LCD screens
Fitting and changing door locks, handles, bolts, chains etc
Fitting blinds and curtains
External maintenance